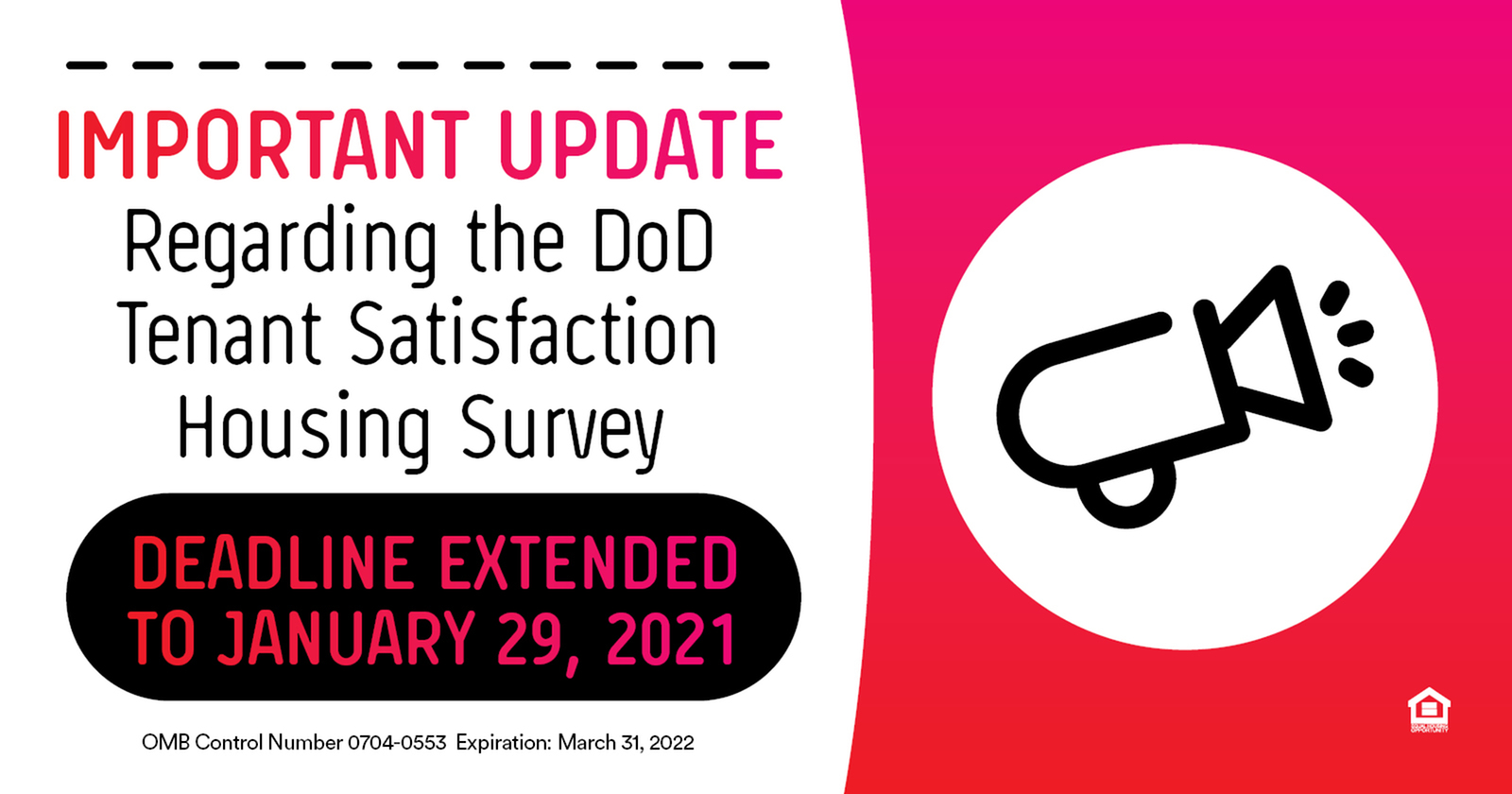 The Best Thing About Us Is You!

The DoD Tenant Satisfaction Housing Survey deadline has been EXTENDED, and we want to hear from YOU!

Check your email for a message from ARMYHousingSurvey@celassociates.com* sent on December 2, 2020 and complete the survey by Friday, January 29. It only takes 5 minutes!

Take the survey and tell us what matters MOST to YOU! Your feedback helps us build a better community. Survey participation is voluntary and responses will be confidential.
Those who
share their opinions have so
much to gain, including the opportunity to make a difference in your community and a chance to win an awesome prize just for sharing your feedback!
Haven't Received Your DOD Tenant Satisfaction
Housing Survey?
If you have not received a survey email by December 4, 2020:
Check your spam folder. The initial email came from
ArmyHousingSurvey@celassociates.com
Check with your spouse, partner, or other household member(s) to determine if they received the email.

Each household may only complete one survey.
Contact CEL via email at:
ArmyHousingSurvey@celassociates.com to obtain a survey link.